Child Safety
Although running sessions for children can be incredibly rewarding, it also comes with its own set of challenges. We listened to both parents and organisers like yourself when designing our unique child safety features.
Child profiles have the following extra fields...
Physical Notes
Emotional Notes
Dietary Notes
Relevant icons are shown in the main list of attendees. Tapping on a booking will display the notes in full, alongside all other booking information.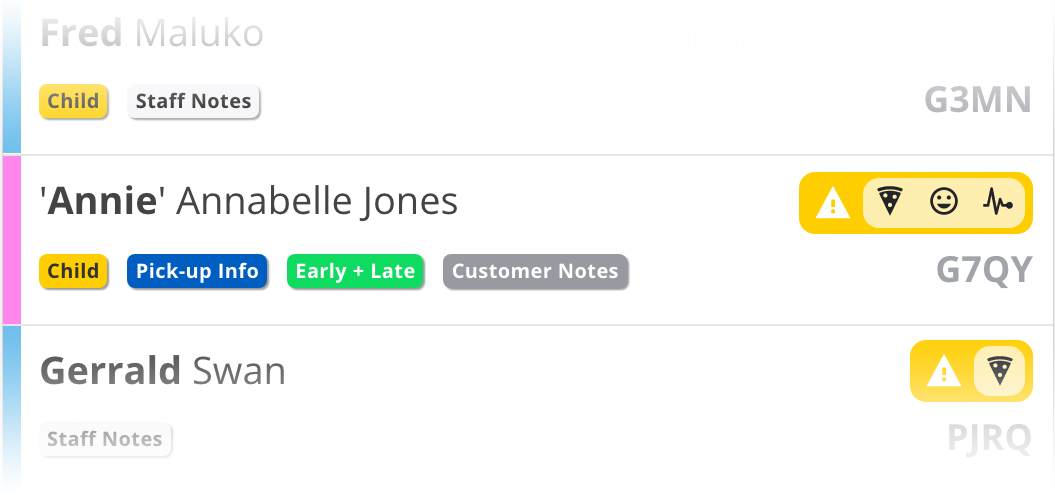 It doesn't stop there! Parents can also specify...
Emergency Contacts
Parents can add Emergency Contacts should they be unavailable themselves.
Pick Up Password
Allow parents to specify a password that should be told to staff in order to allow the child to be collected.
Nominated Pick Up
If the parent would like to nominate a person who will be collecting their child, you'll be able to see this at a glance.