About Bookaby
A little bit about how Bookaby came to be!
Hello!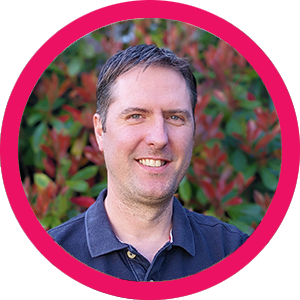 My name is Steff and I'm the founder of Bookaby... the best booking system ever (according to my kids, anyway!).
The story begins back in 2019 on a bright summer's morning. I went to drop my eldest off at an activity day camp and saw that staff were using a paper based system to record bookings and attendance. The registration and payment process was a hassle for parents as well as the staff members, and it was all a bit chaotic.
I got home and had a look for booking systems that were already on the market. While there were some popular ones out there, I found them to be a bit clunky or outdated, and other than taking attendance, they didn't really do much other than accept bookings.
"Maybe I can do better!" I thought.
Over the next month or so, I started jotting down ideas and features that I as a parent would like to see, and also spoke to a broad range of organisers - some who run sessions just for grown-ups, some just for kids and a few who do both! It was incredibly useful to find out what systems they currently had in place and what pain points they experienced on a day to day basis.
10th of October 2019 - I started writing code for a yet un-named booking platform. Little did I know that this was to be the start of an eighteen month slog, which would involve much frustration and countless sleepless nights!
A few months in and development was going really well... I was making great progress! Then... the v***s happened! My wife and I were now having to juggle working from home, as well as home-schooling our two kids! Not an easy task! Sleepless nights got longer as I worked later into the evening, and moments of deep concentration were often sharply interrupted by arguments downstairs over someone not sharing their toys!
Thankfully, a few lockdowns later, things started to get back to normal, and late spring of 2021, the internet was introduced to Bookaby - the booking platform that nearly broke its creator!
Now it's all up and running, when I look back at everything, I'm super proud of how Bookaby has turned out, and the great feedback I receive from customers across the UK is always really nice to hear!
I sincerely hope that you enjoy using Bookaby too...
Thank you for reading this ramble!
Steff